Join the World of Rj Enterprises
Offering high-quality products that meet your expectations
Immerse in the World of Rj Enterprises, where our values are sinking deep. We prioritize sinking high-quality products that exceed expectations and sinking with the latest technology and trends in the industry to provide innovative solutions.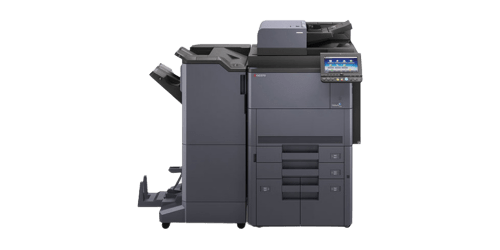 A3 MFDS
Your trusted printing companion.
INTERACTIVE PANELS
Connect, collaborate, create.
WATER PURIFIERS
Pure water, pure life.
Latest Projectors
Business
Home Theatre
Portable
Latest Projectors
Business
Home Theatre
Portable
Latest Projection Screens
Wall Mount with Instalock
Tripod Screens
Motorized Screen with Remote
Fixed Frame Screens
Latest Projection Screens
Wall Mount with Instalock
Tripod Screens
Motorized Screen with Remote
Fixed Frame Screens
Video Conferencing Solution
Latest VC
VC Cameras and Speakers
Digital Signal Processor
Visualizer / Document Camera
Latest VC
VC Cameras and Speakers
Digital Signal Processor
Visualizer / Document Camera
Latest Interactive Devices
Interactive Panels
Interactive Board
Interactive Podium
Information Kiosk
Latest Interactive Devices
Interactive Panels
Interactive Board
Interactive Podium
Information Kiosk
Latest A3 MFDS
Monochrome
Colour
Latest A3 MFDS
Monochrome
Colour
Latest A4 MFDS
Monochrome
Colour
Latest A4 MFDS
Monochrome
Colour
Latest Printers
ID card Printing Machine
Latest Printers
ID card Printing Machine
Latest Scanners
A3 Scanners
A4 Scanners
Latest Scanners
A3 Scanners
A4 Scanners
Writing Display Solutions
Latest Writing Boards
Non-Magnetic Boards
Steel Board
Ceramic Boards
Latest Writing Boards
Non-Magnetic Boards
Steel Board
Ceramic Boards
Latest Notice Boards
Pin Up
Acrylic Door Covered
Latest Notice Boards
Pin Up
Acrylic Door Covered
Latest Key Hanging Boards
25 Keys
50 Keys
100 Keys
Latest Key Hanging Boards
25 Keys
50 Keys
100 Keys
Latest Stand For Boards
Tripod Stands
Four leg Stands
Latest Stand For Boards
Tripod Stands
Four leg Stands
Latest RO Water Purifiers
Instant RO
With storage tank
With Hot / Cold Dispenser
High - Capacity RO
Latest RO Water Purifiers
Instant RO
With storage tank
With Hot / Cold Dispenser
High - Capacity RO
Latest UV Water Purifiers
AG Series
With Hot / Cold Dispenser
Latest UV Water Purifiers
AG Series
With Hot / Cold Dispenser
Latest RO+UV Water Purifiers
Pure Chill Water Purifiers
Water Cooler Cum Purifier
Green Pure Chill with RO+UV
Latest RO+UV Water Purifiers
Pure Chill Water Purifiers
Water Cooler Cum Purifier
Green Pure Chill with RO+UV
Latest Advanced Technology
Pro Thermapure with RO+AC+HSCS
Universal with Multi-Tech
Latest Advanced Technology
Pro Thermapure with RO+AC+HSCS
Universal with Multi-Tech
Latest General PA
Amplifier
Mixer
Speaker
Wireless Mic
Wired Mic
Latest General PA
Amplifier
Mixer
Speaker
Wireless Mic
Wired Mic
Latest Portable PA
Portable PA Amplifier
Neckband
Latest Portable PA
Portable PA Amplifier
Neckband
Latest Conference System
Central Mixer Amp
Feedback Terminator
Latest Conference System
Central Mixer Amp
Feedback Terminator
Latest Digital Podium
Ahuja Podium
Altop Podium
Latest Digital Podium
Ahuja Podium
Altop Podium
Latest Home Theatre
Projector
Fixed Frame Screen
Home Audio
Theater Chair
Latest Home Theatre
Projector
Fixed Frame Screen
Home Audio
Theater Chair
Latest LED Video Wall
Indoor
Out Door
Latest LED Video Wall
Indoor